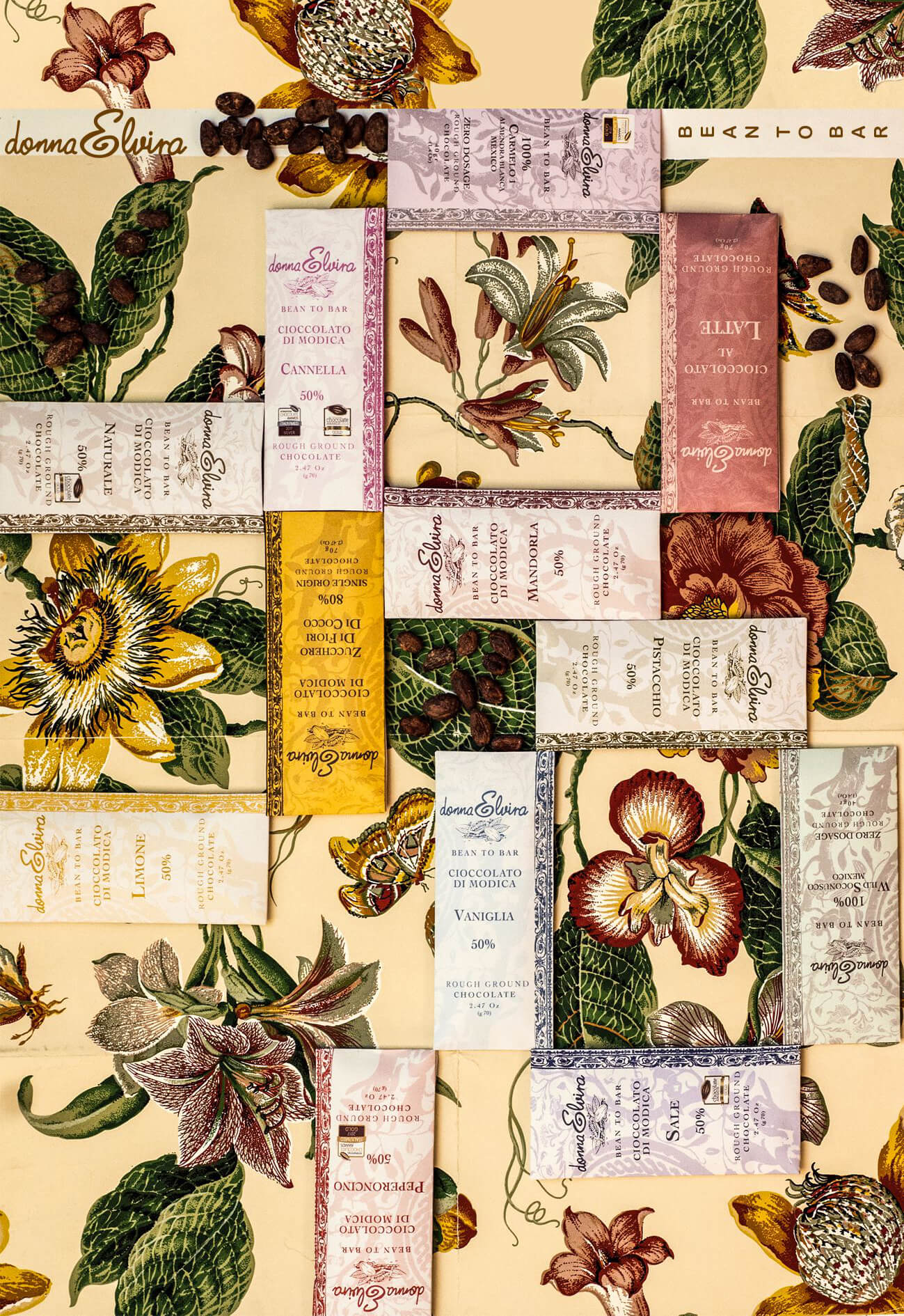 Donna Elvira
PGI MODICAN
CHOCOLATE
We have chosen to conduct our research while remaining strictly within the boundaries of traditional PGI Modican chocolate production.
We believe that this very method gives the bean-to-bar method the benefits of a simple, essential process: we are facing raw cocoa and by processing it cold, without conching, we have the opportunity to explore its true characteristics, capturing the small and large differences between one bean and another.
History of Modican Chocolate
he uniqueness of Modica Chocolate has its roots in the ancient Xocoàtl Atzeca: it was the Spaniards, after the discovery of America, who brought the use of cocoa to Europe and, since they dominated Sicily at the time, it arrived here, where over the centuries it has been protected from industrialization. So the working process has always remained the same, characterized by maintaining a low temperature which allows us to keep intact the characteristics of each type of cocoa, grasping and enhancing the small and big differences.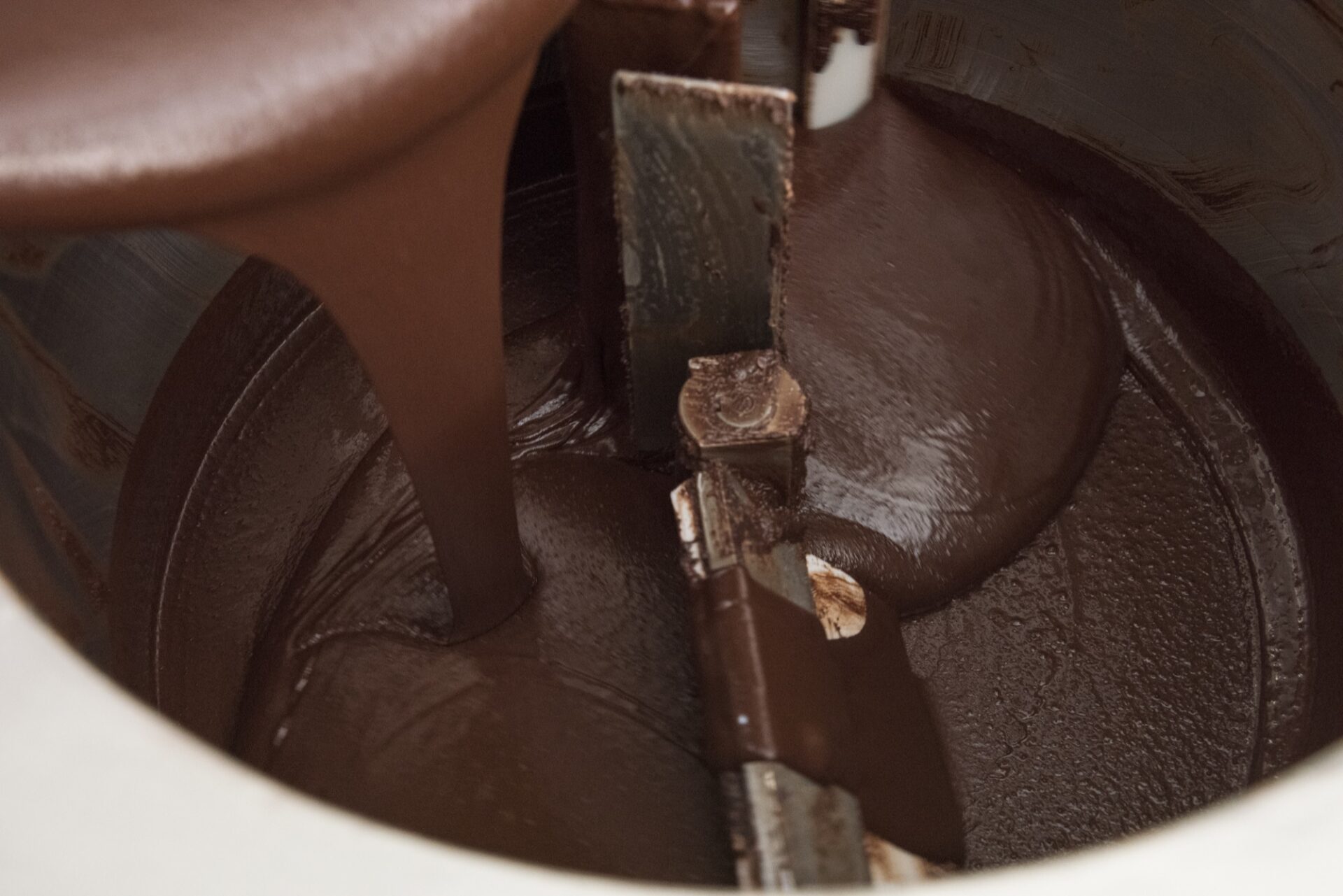 The Flavours
For our collection of flavoured bars, we have chosen to work with cocoa from Colombia, alongside which we always use the best raw materials, in search of maximum intensity of flavour: not only the classic Sicilian chilli pepper, as per Modicana tradition, but also cinnamon sticks from Sri Lanka and vanilla from Mexico, Timor Coffee and Black Pepper from Sarawak, salt from the salt pans of Marsala and hazelnuts from Etna, to the citrus from our gardens.
Modica chocolate is the first chocolate in Europe to be protected and guaranteed by a quality mark recognized by the European Union: the PGI mark.
A result that represents great pride, to protect the city's great tradition.
All of our bars are certified and arrive on the market with the mark certifying that ours is Modican chocolate produced according to the rules.
For us, the substantial added value is also represented by the fact that ours is so far the only chocolate in Modica in which one hundred per cent of the production comes from a transformation process that begins with the cocoa beans, and the judgments of qualified international juries on our products confirm the value of this choice year after year.